If you are using the WordPress CMS for your website then it is always good to stay up-to-date with the current developments happening in the WordPress world. Whether it is new plugins or themes being launched or new critical security updates being released, it is always best to have knowledge about it.
In this article we are going to share 10 of the best WordPress blogs you can follow to stay updated.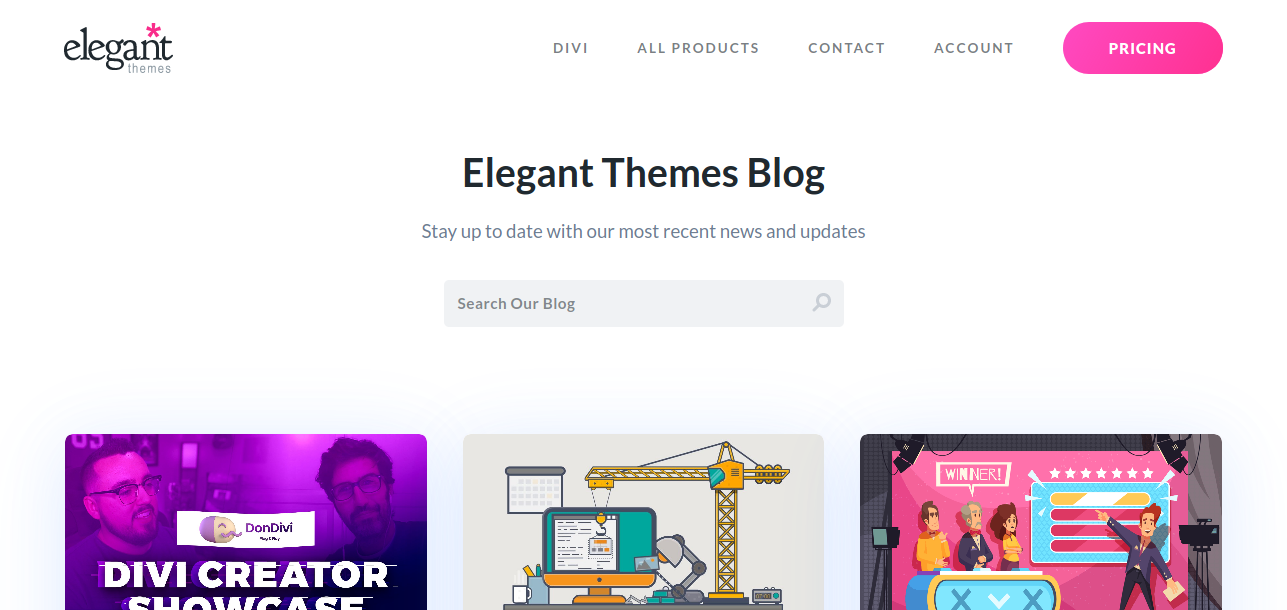 Elegant Themes as the name suggests is not limited to themes only but has various tutorials related to WordPress too. It publishes various WordPress marketing tips to grow your website. It also posts new updates happening in the WordPress community. The blog is appropriate for beginners as well as professionals.
If you are looking for some Search Engine Optimization knowledge for your WordPress website then Yoast is one of the best blogs for it. Yoast also offers a SEO plugin which is one of the most installed plugins on the WordPress plugins store. Their blog offers various strategies that you can use for your website that will help in optimizing your website for the search engine rankings.
If you are looking for technical knowledge in the WordPress space then this blog will help you tremendously. You will also find everything required to run a WordPress website such as themes, plugins and SEO tools. The blog also covers additional topics such as WordPress multisite, BuddyPress and community news.
WPKube has various resources that will help you get started with WordPress which covers most of the topics. You will also find theme and plugin for your website. WPKube also posts WordPress product reviews.
If you want to stay updated about the things going on in the WordPress community then you should definitely follow this blog. It features many interviews related to WordPress too. You will also find posts related to BBPress and BuddyPress. You can engage in discussions with other WordPress community members too.
WPLift features how-to guides, theme and plugin reviews, WordPress news and various product listings. It's main focus is on entry level tutorials and providing rich content to its viewers. You will also find all the latest updates of the WordPress community.
WPBeginner features simple tutorials that will help you find solutions to all your WordPress problems. Most of the WordPress topics are covered and there is hardly anything that you won't find there.
If you are looking for tips to improve your WordPress website then you should definitely follow this blog. You will also find various marketing strategies that will help you grow your WordPress website's traffic and earn more money.
SitePoint is one of the oldest websites that offers tutorials covering various topics including WordPress. You will find great WordPress tutorials and guides being posted every week on their website.
If you are looking to start from the basics of WordPress then you should check out this blog. It has various guides and tutorials that will help you in using the WordPress CMS in the best way possible.